Early Birds Genesis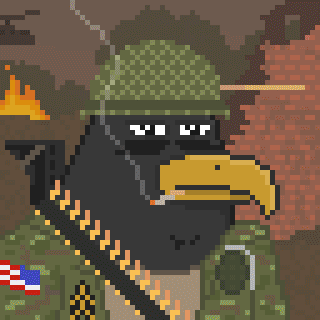 Early Birds Genesis is an exclusive community that focuses on providing members with education of the Web2 and Web3 spaces, retail/NFT arbitrage opportunities, options trading guidance, community building, and various rewards. Our goal is long term wealth generation for our community that is backed by scalable utilities and network expansion.
There will only ever be 999 Early Birds. Owning an Early Bird grants the holder Lifetime Membership in our token-gated discord and access to the utilities within. We have implemented a subscription model, which allows new/existing members to pay for monthly access, apart from holding an Early Bird Genesis NFT (Lifetime Membership).
Among the 999 Early Birds will be 69 Legendary 1/1 Early Birds. Upon mint, there were 23 Legendaries in our collection. Once per week, we either transform a random holder's regular Early Bird into a Legendary Early Bird, or sell a Legendary Bird, until there are 69 Legendary 1/1 Early Birds. Legendary Early Bird holders are offered exclusive rewards within the Early Birds ecosystem.